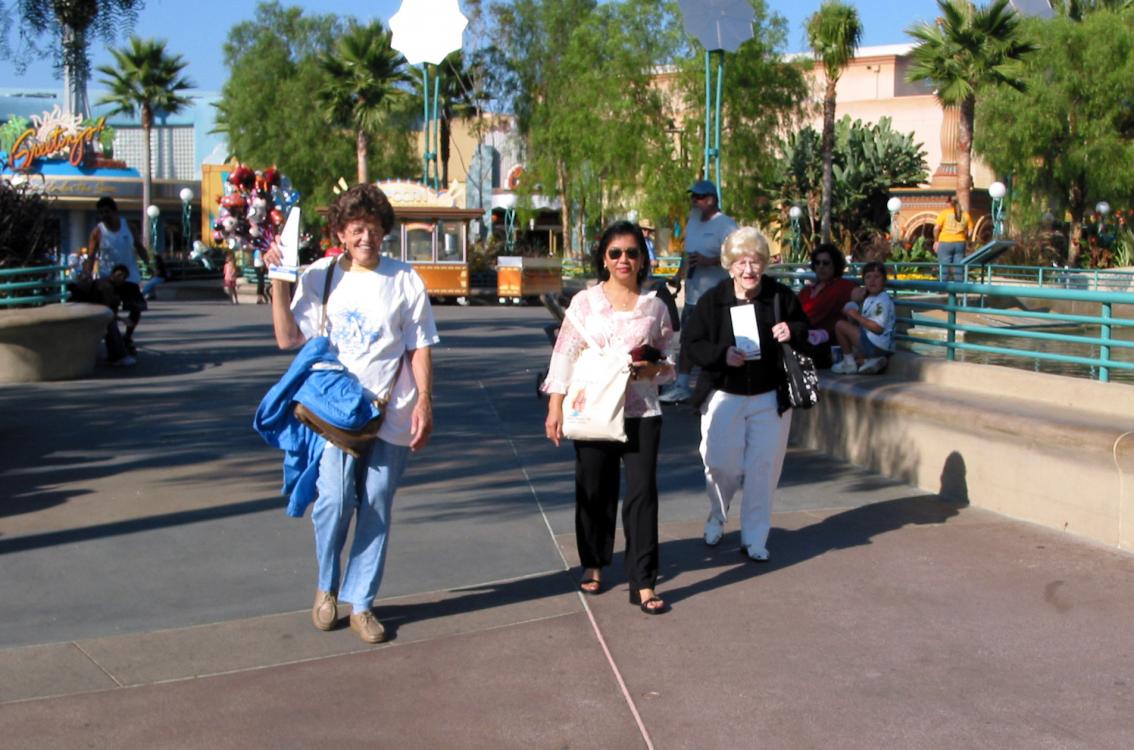 Aileen and I had similar fondness for kids and plants. We used to love to go to the nursery and just roam around the aisles to check out whatever annuals were in season, usually we would both come home with some new plant or garden decor.
I remember that whenever we had a family gathering, Aileen would make two to three dozen deviled eggs for the party and they were ate up and gone in a flash! Even though it was getting harder for her to get around, she would still try her best to contribute in some fashion, and managed to succeed.
She really loved having the children around. My grandchildren; KateLynn, Mariah, and Christian were spoiled from Aileen with trinkets, purses, toys, books, especially books. She had a one of a kind laugh that would bring the mood of the moment to a happier level in the room.
Aileen was very thoughtful and knew what my daughter, Cory was going through during nursing school. She would send her magazine's about nursing that was beneficial to Cory.
Once Aileen went to a convention in Anaheim when my grandchildren were very young, Mariah was probably 2 years old, and we ran into her at California Adventure. What are the odds! At the time, I didn't even know she was at a convention. I'll never forget how happy she was to see the kids playing and dancing to the music that was going by. Every time I see the picture of Mariah crying trying to catch her big sister, KateLynn, I remember our chance meeting at that moment. Why I didn't get a picture of her with both girls, who knows -- A missed opportunity for sure.
There are so many memories like the ones just mentioned, I could go on and on. Aileen was a nurse, a teacher, a friend, a mentor, a great grandmother to my grandchildren, extremely kind and generous, and a very intelligent woman. This is not an inclusive picture of who she was, but a small fraction of the woman she stood for in my eyes.
Rest in Peace Aileen,
Love,
Deby Coffey